Meet Our Team
Sue - Dental Assistant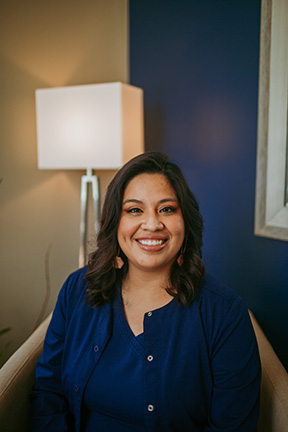 Sue joined our dental team in 2018. She became a Certified Dental Assistant in 2003. Sue goes out of her way to make sure she delivers personal care to our patients and makes them feel at home. Sue says, " I show up to work with  smile on my face because I love my job and the mission God set in place for me every day." Sue was born in Mexico and at the age of 11 she moved to the US. She has lived in South Carolina ever since. She is fluent in Spanish. Sue has been married to her husband Charles since 2011. They have one beautiful daughter, Mia. She also enjoys cooking, going to the movies, listening to music, family time with grandparents and organizing her house.
Fran - Registered Dental Hygienist/Office Manager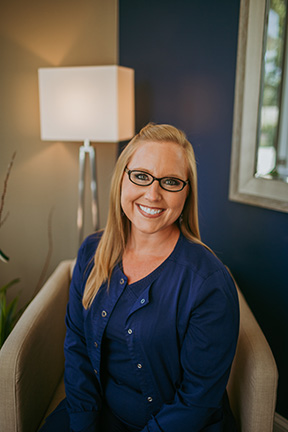 Fran has been practicing dental hygiene in the Midlands since 2006 and feels fortunate that she was asked to join the River Oaks team in May of 2019. Fran grew up in North Augusta but moved to Lexington after getting married and finishing dental hygiene school. She graduated from Clemson University in 2004 with a degree in Human Nutrition. She subsequently earned her dental hygiene degree from Augusta University. Fran loves being a dental hygienist and takes pride in helping her patients establish and maintain their optimal dental health. Most of all, she enjoys the relationships made with her patients. She wants them to feel right at home when they come to see her and hopes they leave with a healthy smile on their face. Fran is married to her college sweetheart and they have two boys that keep them very busy with various activities and sports. When she's not at the ball field or gym with her boys, Fran enjoys running, cooking, and being outside.
Jennifer - Registered Dental Hygienist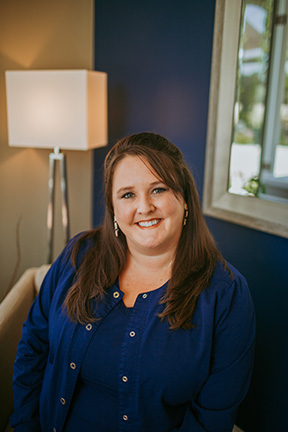 Jennifer was born and raised in Murphy, North Carolina. She and her family moved to Batesburg-Leesville in 2002. From a blind date in December 2002, she met her forever best friend Jacob. Within two weeks of graduating from Midlands Technical College in 2006, Jennifer and Jacob were married. Jennifer has worked as a dental hygienist in private practice general dentistry since finishing her degree. She enjoys the opportunity it provides to establish long term relationships with patients and staff. Jacob and Jennifer have three terrific kids. As a family, they enjoy traveling and making special memories from playing in the creeks of Western North Carolina to fishing in Florida or visiting theme parks. When Jennifer does have free time, she enjoys being creative, shopping, or going out on the ever elusive date night.
Kristen - Administrative Coordinator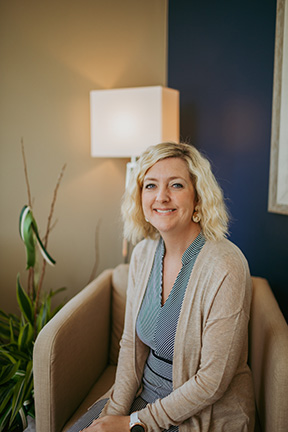 Kristen joined our dental team in late 2019 bringing over a decade of dental experience with her. She completed a program in dental assisting from Spartanburg Technical College in 2005. Her favorite part of dentistry is getting to know the patients and their families. She had recently moved to the Midlands from a lifetime in the Upstate and has enjoyed getting to know the area. She has been married to her high school sweetheart since 2005 and they have two boys. She enjoys spending time with family, completing HGTV worthy house projects, riding bikes, going to the beach, and shopping.
Brittany - Dental Assistant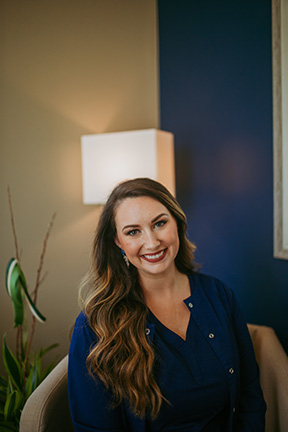 Brittany is a native to the Columbia area, living in Chapin and Lexington for most of her life. She joined our team this year and is forever grateful for finding such an amazing team to grow with. Brittany graduated from a local dental assisting program top of her class. Brittany joined the dental community because she prides herself on helping others to smile beautifully. When she's not at work she is chasing after her daughter, Annabelle with her fiancé, Kobey. They also share two huge bed hogs, Tucker; a Great Dane, and Sam; a Labrador. Brittany enjoys visiting the mountains, smelling candles, and the often too frequent Tjmaxx trip.