New Patient Information
Overview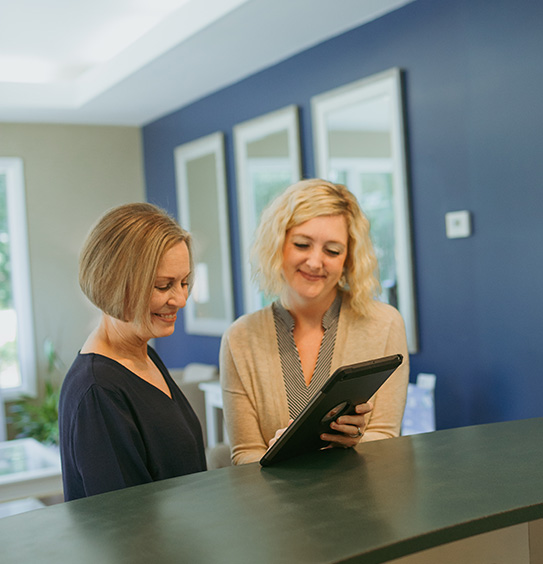 Your first visit to our practice establishes a vital foundation for our relationship with you. During the first visit, we make sure to obtain important background information and give you time to get to know our staff. To understand what to expect from your first visit to our practice, please read through this page.
Our Mission
Our friendly staff is dedicated to caring for you and your entire family's oral health and well-being. We take the time to create a personalized treatment for each patient and we offer a wide range of services. It is our goal to make your visit with us an extremely pleasant one and to send you home with a beautiful and healthy smile.
Initial Visit
We like to call your first "appointment" with us a patient interview. We want you to tour the office, meet the doctor and staff, and get a feel if this is the right dental home for you. After getting acquainted with us and discussing the desires for your oral health, we will take a radiograph (x-ray) and several pictures of your teeth as they are. Dr. Duke will then complete a comprehensive exam evaluating the health of your teeth, jaw joints, gums, and soft tissue. Once we have a full grasp of where we need to be to create a smile that will last a lifetime, we will have you return for your appropriate cleaning and to discuss your treatment needs and goals.